Introducing, ENHAPP – an integrated health and wellness SAAS platform that is committed to a growth-driven convergence of digital and physical health and wellbeing. It's a uniquely designed MARKETPLACE for community wellness initiatives.
From medical professionals, healthcare providers, and insurance companies to fitness professionals and end-users, ENHAPP's integrated platform maximizes motivation, engagement, and collaboration to drive health improvement and provide hands-on, consultative services far and wide.
ASHCONN aims to implement ENHAPP as the community wellness platform at a country level by bringing the payers, providers, independent professionals, corporates, and individuals to a single unified platform and a marketplace. "A study by the Harvard School of Public Health found that companies save more than $3 for every $1 spent on wellness programs. Yet another study found that those savings are difficult to achieve without being discriminatory toward workers with high health risks."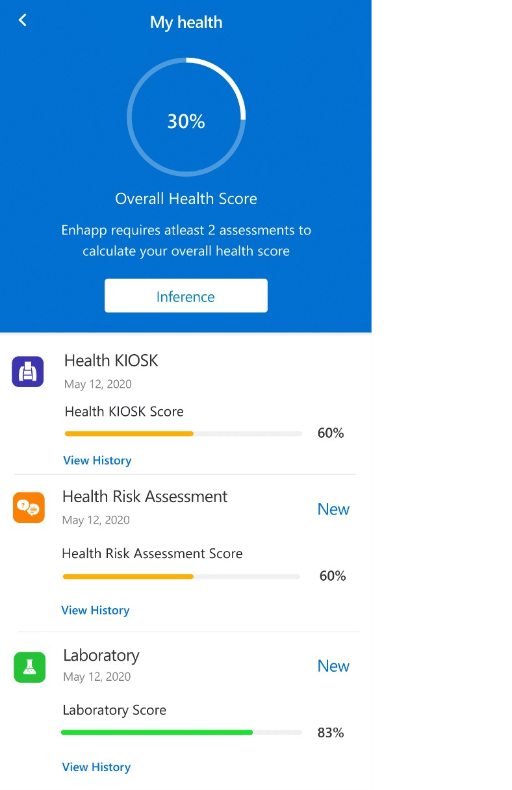 ENHAPP Health Kiosk is an innovative preventive screening technology that comprises of FDA and CE approved medical devices. ASHCONN aims to work with the public health care providers, and pharmacy network to enable a preventive screening model which would seamlessly integrate with the Population Health initiatives and systems.
FUTREX NIR Body Composition Analyzer

FUTREX specializes in measuring body composition using NIR technology. The brand has historically held more than 69 patents in the USA.
ASHCONN acquired FUTREX in 2017 with the aim to further expand the research in the field of Body Composition, HRV, and Non-invasive Blood Glucometer. FUTREX will shortly launch its new product design and aims to compete in the $400 million global Body Composition market.
Professional Body Composition Analyzer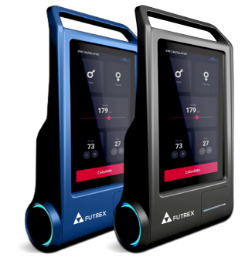 Protects the body against many viruses and
diseases and cushions vital organs.
Protects the body against many viruses and
diseases and cushions vital organs
Unhealthy fat that can lead to heart attacks,
strokes and diabetes.

Medical Products Distribution

ASHCONN has a strong presence in the state of Qatar. It enables Spotcheck in the distribution of Medical Products in the country, focusing on orthopedic products.
ASHCONN aims to build the required distribution and retail channel in the state of Qatar; also to capitalize its existing network of hospitals and clinics.